【Latest update: 7th May 2018 17:23 Thanks for the support! All book coupons are fully allocated.】
Exclusive Offer in summer
Join Us Now!

Summer is around the corner! Let your children take a dip in the sea of books and learn with fun.

To promote reading culture and help children develop good reading habits while reading widely and extensively, each student who enrol in our specified Oxford Path courses will get an inspiring Oxford storybook for free. The first 100 students who successfully register online will also get $300 book coupons. Action now! Enrol your children in Oxford Path courses, to enhance language skills and build a solid foundation of language.

Exclusive Offer in summer

►$300 book coupons
From now on, the first 100 students who successfully register online electronic coupon and enrol in specified Oxford Path courses will receive a $300 book coupon. First-come, first served.
Terms and conditions
1. The offers/offer are/is only applicable to summer courses which take place during the period from 1st July to 31st August 2018. The duration of the courses should be 3 weeks or more, comprising 2 hours of lessons or more per week.
2. The first 100 students who successfully register online to redeem an e-Coupon and enrol in an OUP summer course before 31st May 2018 will receive book vouchers of HKD$300. Each student is entitled to the offer for once only. The book vouchers will be given to the students by OUP Accredited Centres upon the start of the summer courses.
3. OP courses include: RWI by Oxford, C&W by Oxford and Oxford Path Chinese Course.
4. Only one Oxford selected reader will be given for each successfully registered course. If a student has enroled in two summer courses, he/she will be given two readers and so on.
5. Oxford selected readers will be available until stock lasts.
6. All free gifts, e-Coupons and book vouchers cannot be redeemed for cash.
7. The discount for summer courses varies in different OUP Accredited Centres.
8. Should any dispute arise, the decision of Oxford University Press shall be final.

►Oxford story book
Upon successful enrolment of specified Oxford Path courses, each student will receive a selected Oxford storybook for each course.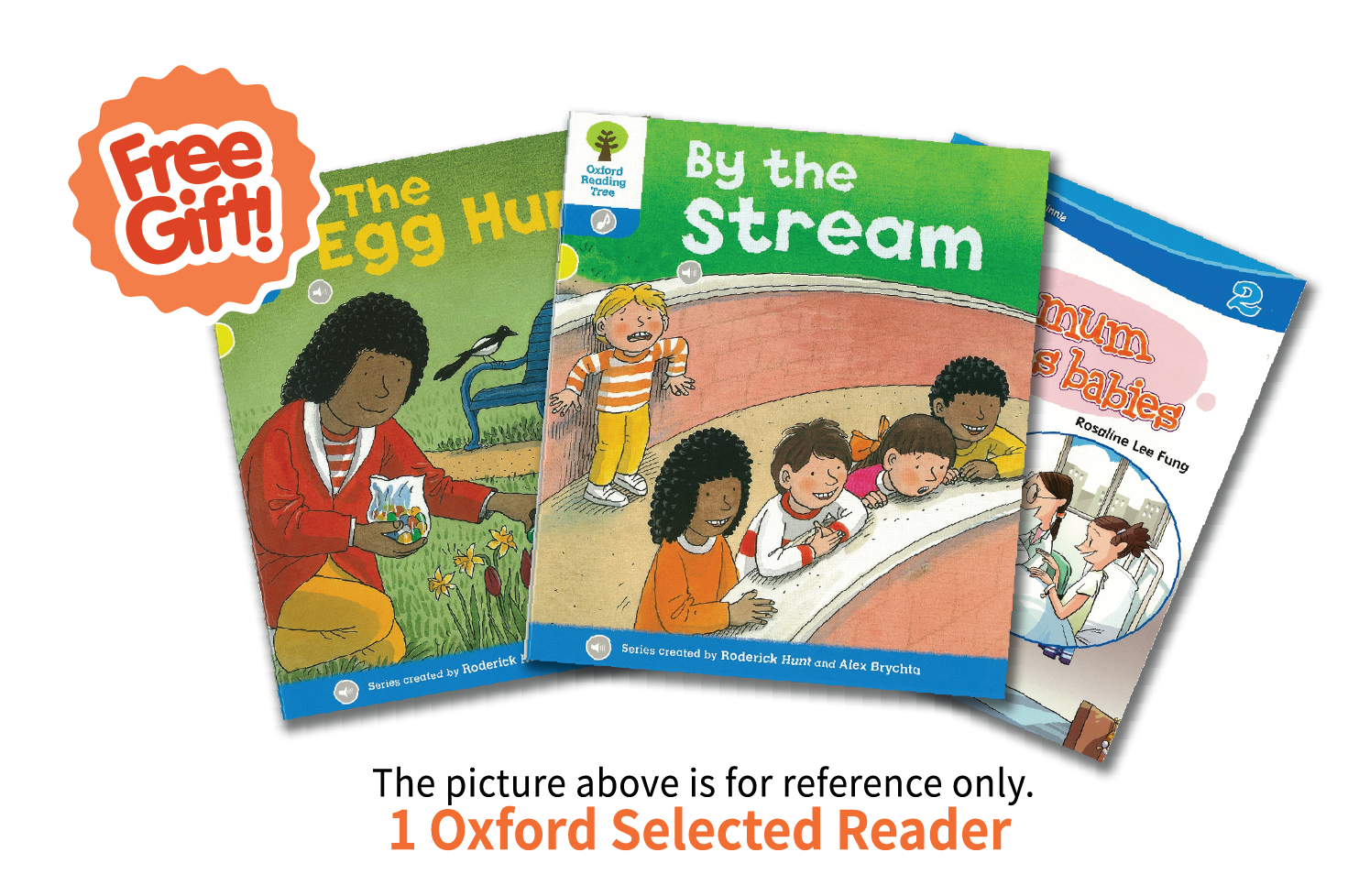 Overview of Oxford Path Courses



RWI by Oxford
Suitable for children aged 4 or above
Integrate the skills of reading, writing, listening and speaking through synthetic phonics system. Enhance your children's English proficiency

C&W by Oxford
Suitable for children aged 6 or above
Equip children with the most effective reading and writing skills in English. Boost their English language usage.

Oxford Path Chinese Course
Suitable for K2-P3 children
A leading authority helps your children master the Chinese Language in an easy way.

Please visit 'Oxford Path Courses' Facebook page to learn more information.