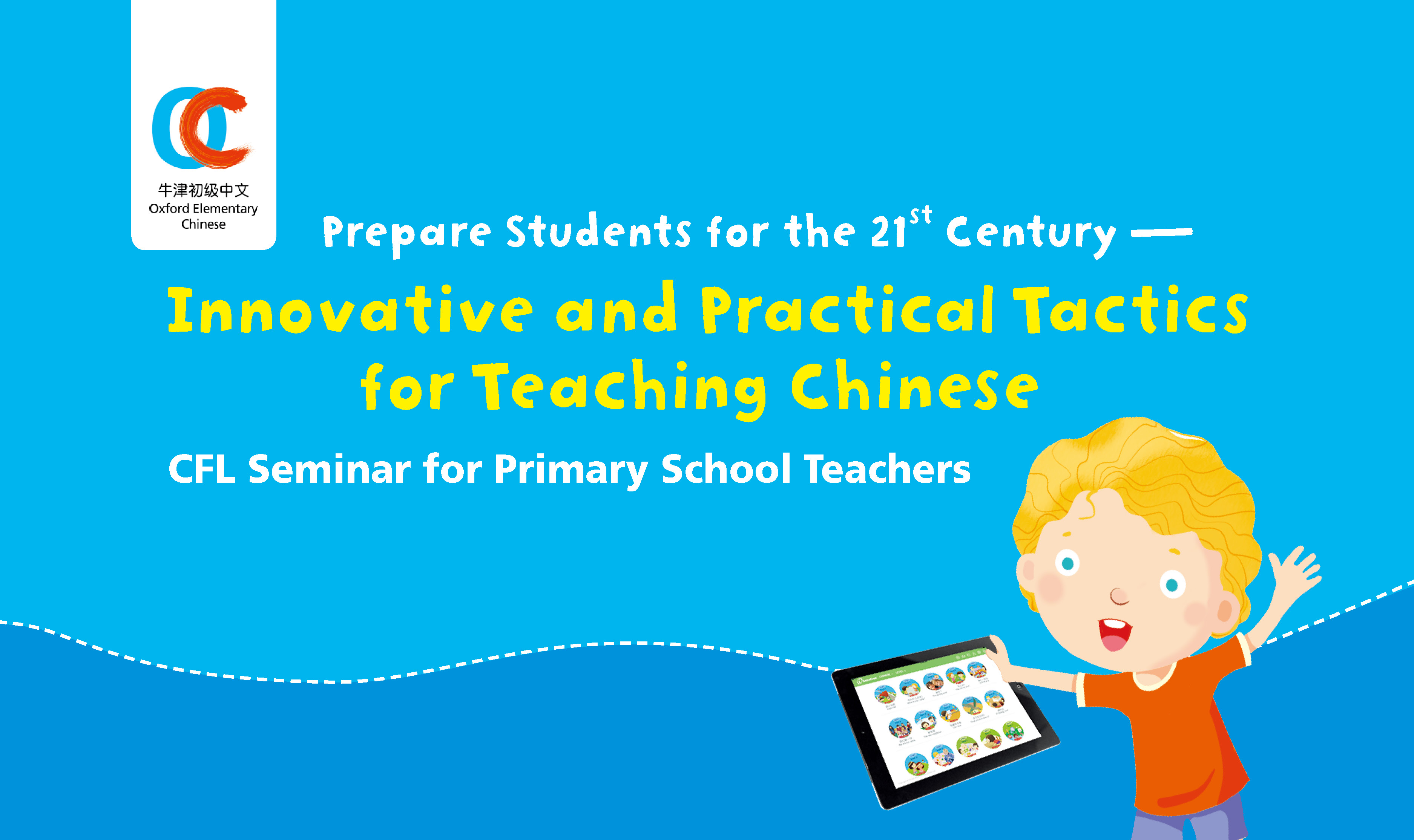 Prepare Students for the 21st Century
––

Innovative and Practical Tactics for Teaching Chinese


CFL Seminar for Primary School Teachers



Oxford University Press is officially launching Oxford Elementary Chinese (OEC), a Chinese textbook series designed especially for non-native young learners. We are organizing our first Chinese as a Foreign Language (CFL) seminar. You are cordially invited to join and discuss CFL teaching and learning and the future of digital teaching. Come and experience this exciting event!
Professor Honggang Jin
Dean of Faculty of Arts and Humanities, University of Macau
Topic: The 10 principles of modern language teaching




Ms Hiuling Ng
Lecturer of Language Centre, Hong Kong Baptist University
Topic: Enhancing teaching and learning outcome through story and activity based approach
Classroom on the fingertips ––

OEC e-book demonstration
Seminar Details
Date: 27 January 2018 (Saturday)
Time: 10:00 a.m. – 12:00 noon (Registration starts at 9:30 a.m.)
Venue: Theatre A, Hong Kong General Chamber of Commerce,
22/F United Centre, 95 Queensway, Hong Kong
(Admiralty MTR Station Exit D)

There will be a booth displaying OEC and demonstrating the e-books.
Find out the innovative and interactive features for yourself!
Click here to register.

Successfully registered participants will receive an e-ticket by email 3 days before the event.
For enquiries, please call 2615 3126.

You may find more information about Oxford Elementary Chinese here.