OUP Courses help students
build a solid language learning foundation for academic success
Oxford University Press (OUP) is a department of the University of Oxford, and the world's largest university press. In Hong Kong, OUP is a significant publisher of textbooks and supplementary exercise books for over 50 years, at all levels, and in both English and Chinese. Since 2007, OUP has been providing language courses for children aged 1-12 through Authorised Learning Centres in Hong Kong with high quality course materials; professional supports to centres' tutors and certification to students
What's New
[Exclusive Summer Offer] C&W by Oxford goes online!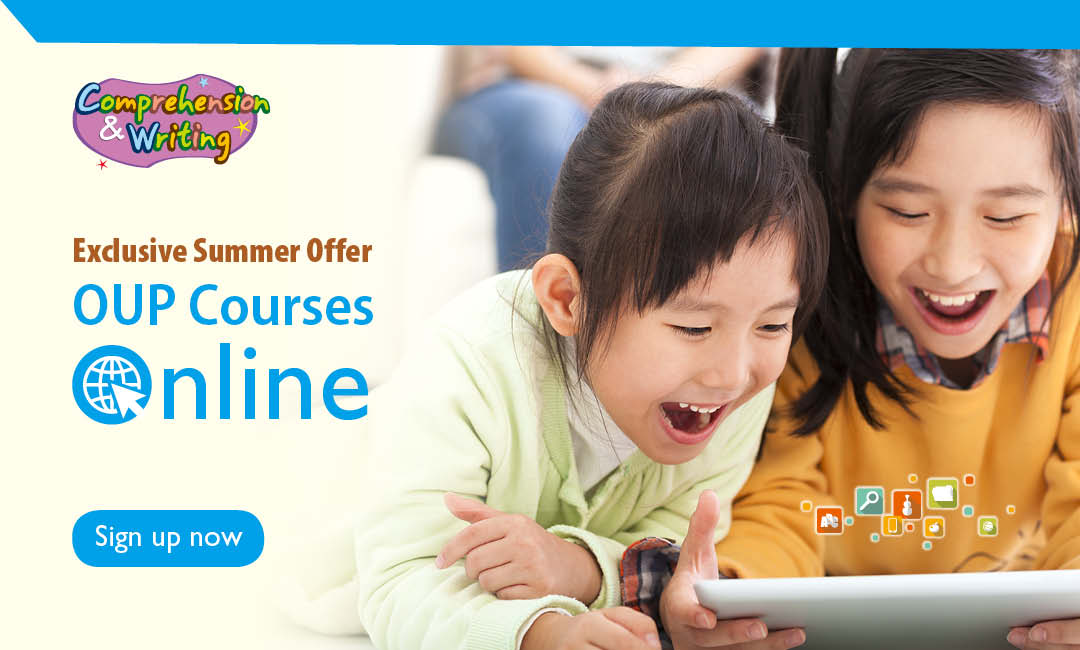 In this summer, we are delighted to launch an online interactive trial of C&W. Your children can now enjoy this systematic and fun course at home. Meanwhile you can experience its pedagogy and the quality of our course materials.
Exclusive Summer Offer available for a limited time only, trial now!
---
OUP Courses live stream activity
The live stream series includes 6 videos broadcasting. To enable fun-learning, OUP consultants will conduct varies activities including storytelling, STEM, and interactive games using different English children books.
Session 1:Snow Troll
Session 2:Super Happy Magic Forest
Session 3:Pugs of the Frozen North
Session 4:A Home for Gully
Session 5:We're in the Wrong Book
Session 6:Ronald Dahl
Look inside
---

OUP Courses Outstanding Students Award 2019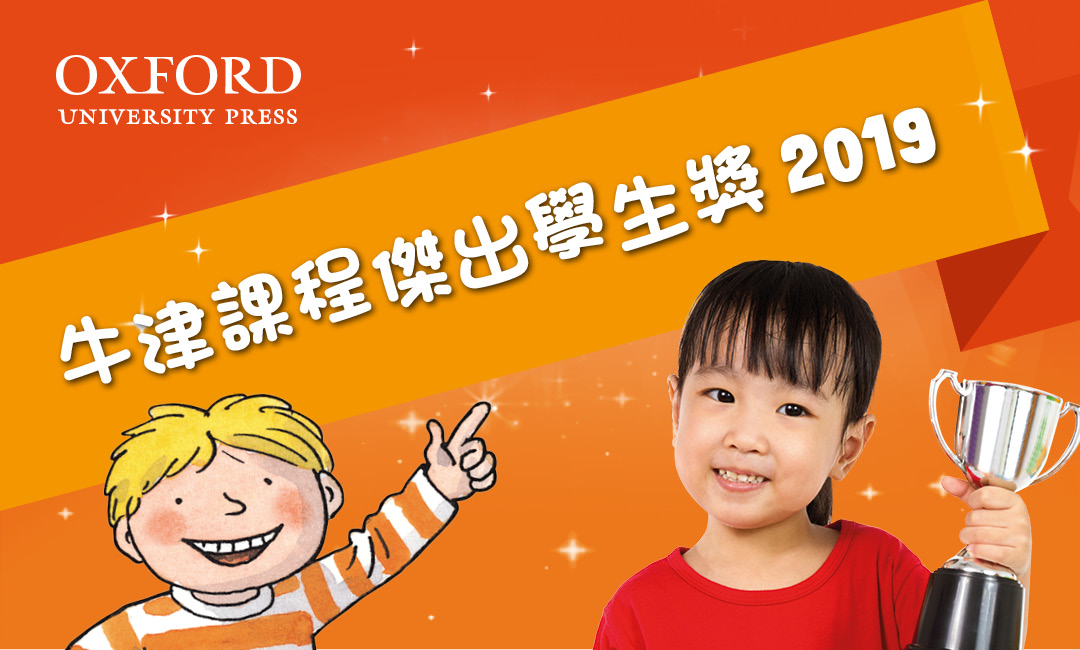 A loving parent always wants what's best for their children. For language education, many turn to us, as our courses are renowned for their success in improving children's literacy. Solid language proficiency is often regarded as the foundation from which one builds a successful future upon. We want to make the journey to achieving English or Chinese language fluency even more rewarding.
We are proudly presenting the 2nd year of OUP Courses Outstanding Students Award, a set of merits for our most distinguished and hardworking students. They not only recognise our best learners, and celebrate the excellent works of students; they also motivate them to continue pursuing literacy excellence.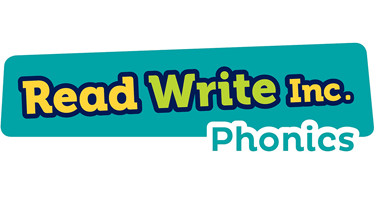 Read Write Inc. by Oxford
(For children aged 3 and above)
A head start for children to become fluent English speakers
RWI is a programme designed to cater to the needs of English learning for children. It uses synthetic phonics, a proven method that helps students read and spell properly through blending and segmenting skills. This programme helps students build phonics knowledge and revise phonics skills by using accompanied readers in the lessons and ensuring students apply their new phonetic knowledge to 'decode' the books. In the process, comprehension skills are also developed by class discussions, and teachers help and guide children to learn independently.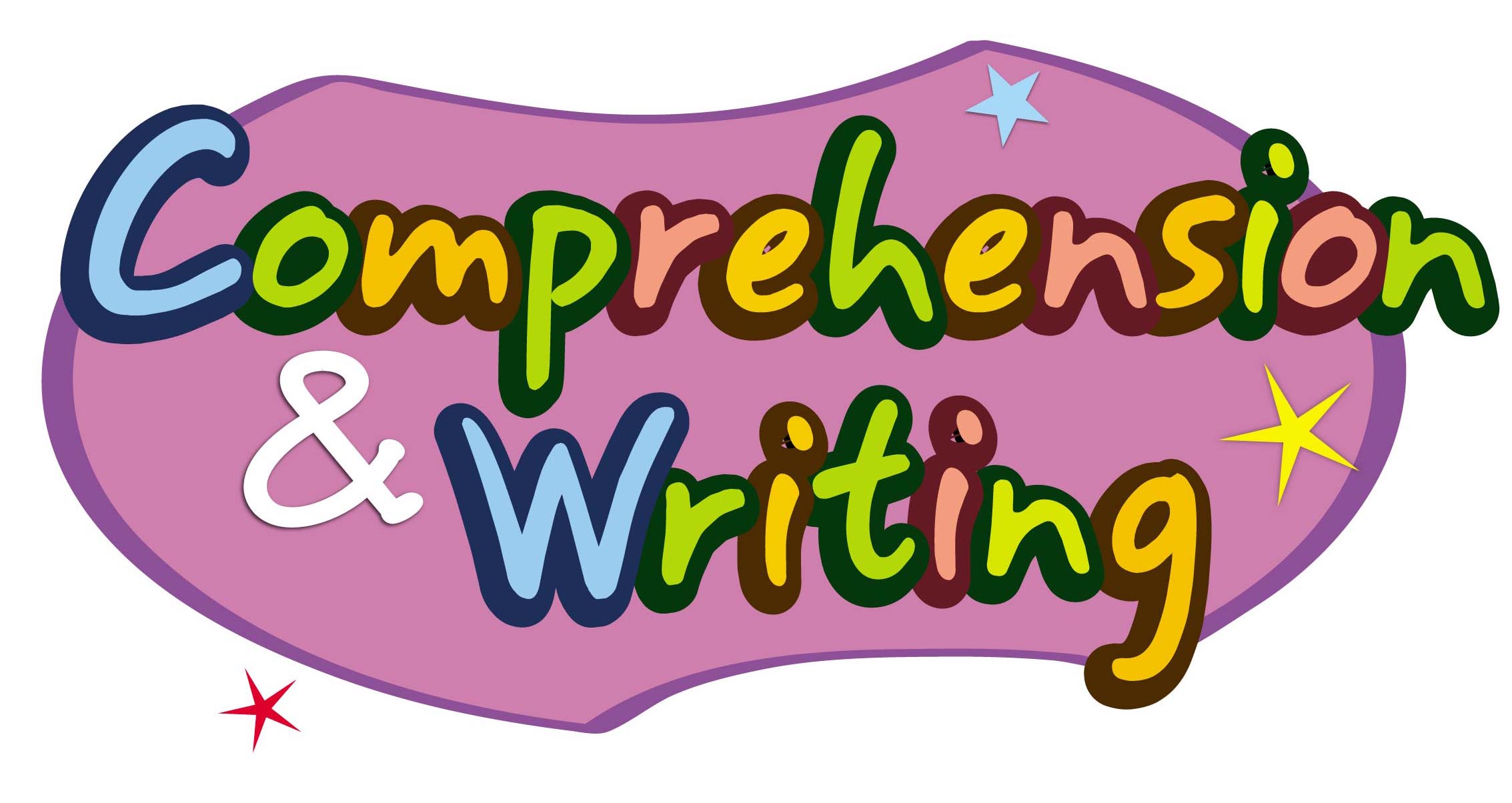 Comprehension & Writing
by Oxford
(For children aged 6 or above)
An exclusive OUP course designed to provide children with skills and strategies
to flourish as independent readers and writers.
A well structured programme to train up reading and writing proficiency. With paired lesson themes for reading and writing, this programme introduces different text types, vocabulary, and grammar rules in a systematic manner, providing strategies for students to achieve independent reading comprehension and becoming eloquent writers.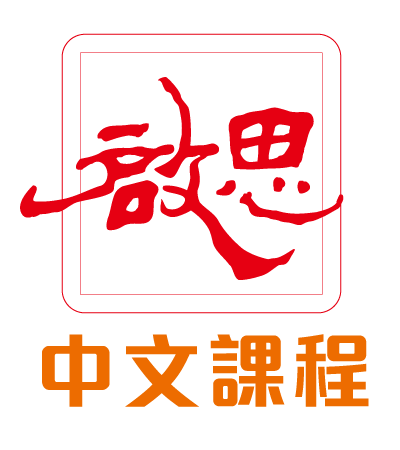 Key Chinese Courses
(For children aged 4 or above)
Building a strong foundation to excel in Chinese
OUP has been the market leader for providing quality Chinese textbooks into schools. The same editorial expertise has developed an exclusive Keys Chinese Course to build a solid framework to excel in the language. The programme paves a solid foundation from kindergarten up to primary students with advanced language and examination skills through the specially designed Step-by-step Pedagogy, strengthening the four language skills of listening, speaking, reading, and writing abilities with ease.
Details information are written in Chinese.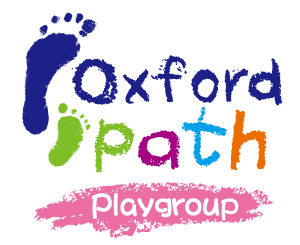 Oxford Path Playgroup
(For infants aged 1 and above)
Learning through play
Oxford Path Playgroup was jointly developed by a team of professionals at OUP. It is designed specifically to meet the developmental needs of babies and to spark their interest in English Learning at an early age. The feature of this programme is that it uses familiar and loveable characters who explore different aspects of the world through storytelling with the children. Supporting materials for this programme is abundant to help engage the children's interests.